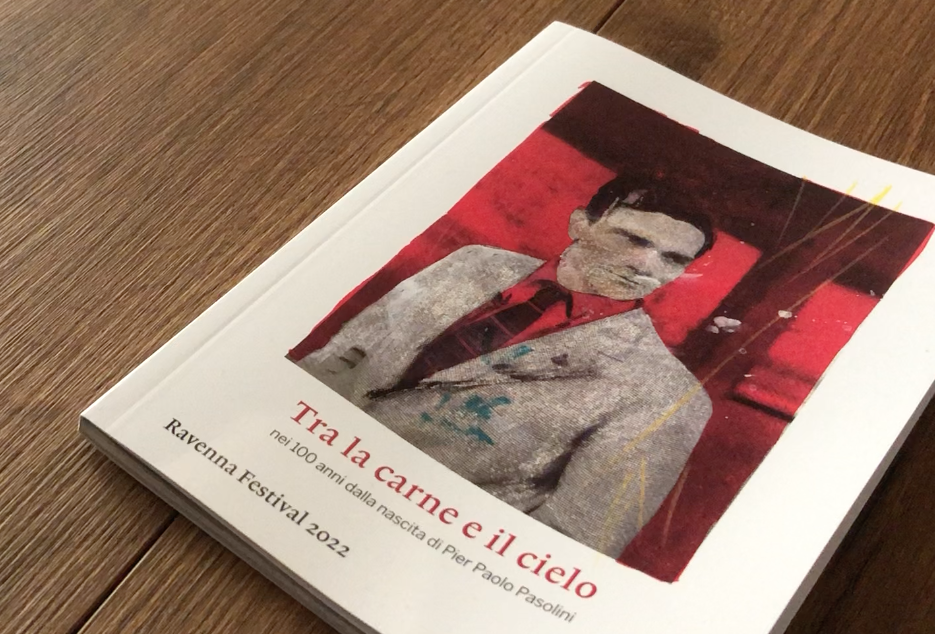 Is poetry of any use? There are those who measure necessity solely on basic needs, and, in the short time we are allowed, accumulate an inordinate amount of objects of no use. There are those who prophesy that we will all die without them, but this has not yet been disproved. And there are those who try, but need a ball of thread not to get lost in the labyrinth of verses. But the Minotaur is always lurking there, and it is called "narrative reason": where is the history of poetry? It is called school—years spent studying poetry only to abandon it for good. It is called procrastination—always finding an easy verse to quote when necessary, with no need for a book at home. And yet...
Yet, in the difficult moments of life, there is nothing like poetry to inspire us to brave, desperate, passionate action. Or to resistance. It is no coincidence that, besides music, which has always accompanied armies to the front, our other ally in the absurdity of armies has always been poetry. Poetry is not a candid object; it is, rather, an incandescent, pyromaniacal one. Poetry inflames, disrupts, and also comforts. Prayers are poems, too. Verses are amulets that can protect as well as cast curses. They are cigarettes that burn the skin, and poets are the sorcerers who roll them.
Which is why Costantini's portraits are permanently shrouded in smoke. The men and women authors he has selected are connected with each other, linked by a material vapour that suggests they belong in the lineage of wizards and witches. These faces, made impervious to time by the clear line that makes their forms a synthesis, also compose the emotional and literary atlas of the artist, who gives us his Decalogue, his personal ball of thread to guide us through the thick forest of poetry without getting lost. This combination of lines and words, which implies the concrete absence of the subject portrayed, composes an autobiographical mosaic of the artist, as well as a viaticum for the viewer or reader, an antidote, an exorcism through visual poetry. Or a lucid vision—in Burroughs's words, "until the bare lies shine through."
Elettra Stamboulis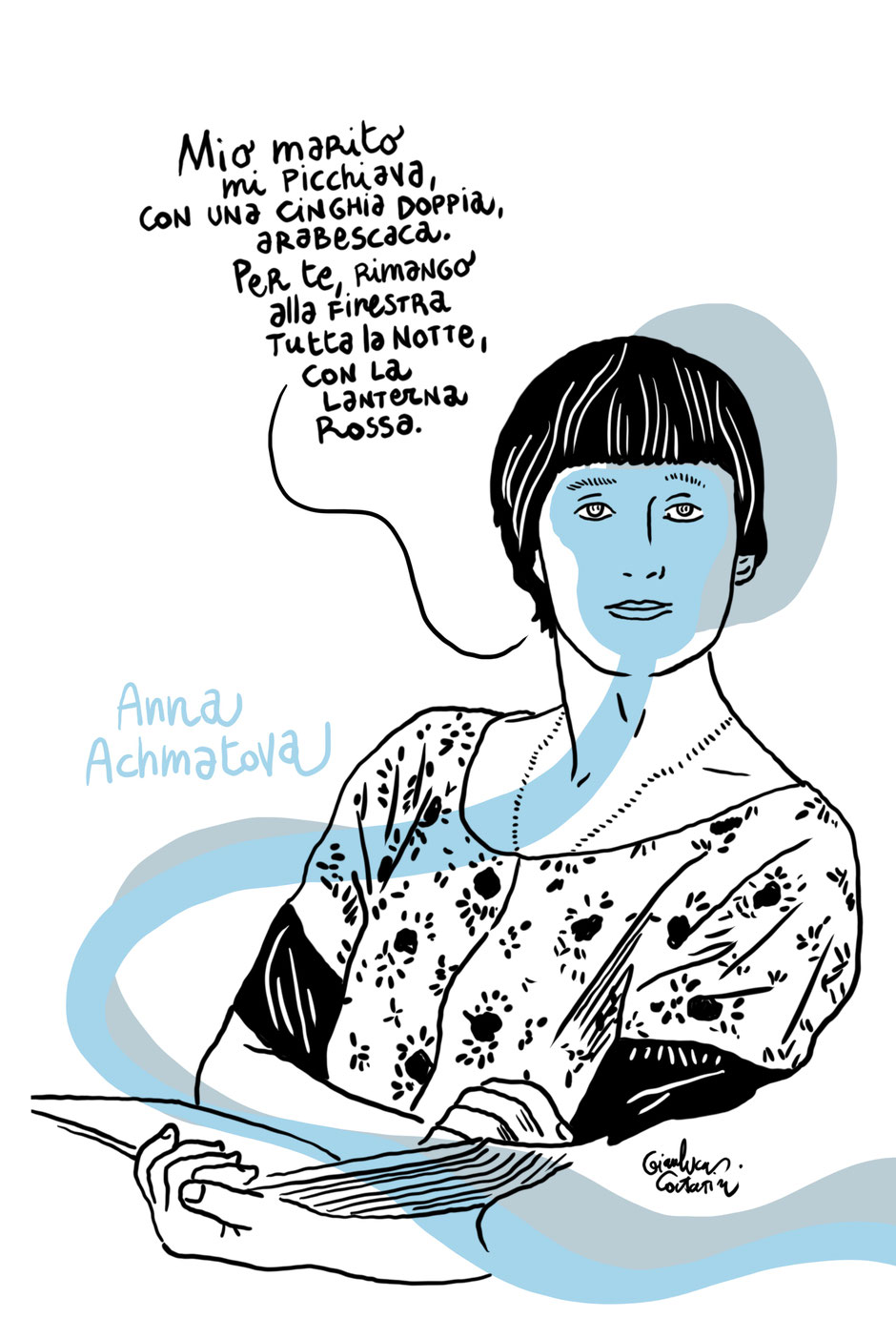 Venditori e venditrici di fumo
Ma la poesia serve a qualcosa? C'è chi misura la necessità unicamente sui bisogni primari, e acquisisce nel tempo breve che ci è concesso uno smisurato numero di oggetti di nessuna utilità. C'è chi vaticina che senza moriremo tutti, ma ancora non è stato smentito. E c'è chi ci prova, ma ha bisogno di un gomitolo per non perdersi nel labirinto dei versi. Ma il Minotauro è sempre lì in agguato, e si chiama ragione narrativa - dov'è la storia della poesia?. Si chiama scuola - anni a studiare poesia per sempre abbandonarla. Si chiama procrastinazione - trovare sempre un versetto facile da citare in caso di necessità senza bisogno di avere manco un libro a casa. Eppure. 
Eppure nei momenti difficili della vita niente come la poesia ci spinge a fare azioni coraggiose, disperate e passionali. Oppure a resistere. Non a caso, oltre alla musica che sempre ha accompagnato gli eserciti al fronte, l'altra alleata dell'insensatezza delle armate è sempre stata lei, la poesia. Che non può essere considerata come un oggetto candido, ma è anzi incandescente e piromane. La poesia incendia, scompone e anche conforta. Anche le preghiere sono poesie. I versi sono amuleti che possono proteggere, ma anche lanciare maledizioni. Sono sigarette accese sulla pelle e i poeti sono gli stregoni che le preparano. 
Ecco perché i ritratti di Costantini sono avvolti da questo fumo continuo. Gli autori e le autrici che ha  selezionato sono in unione tra loro, legati da questo vapore oggettuale, quello che mostra che sono della schiatta dei maghi e delle fattucchiere. Questi volti, resi insensibili al tempo dalla linea chiara che rende le loro forme una sintesi, costruiscono anche l'atlante emotivo e letterario del disegnatore, che ci consegna il suo decalogo, il suo personale gomitolo per addentrarsi nel folto bosco della poesia e non perdersi. Questo insieme di linee e parole, che presuppone la concreta assenza del soggetto ritratto, costruisce un mosaico autobiografico dell'artista, ma anche un viatico per che guarda o legge, un antidoto, uno scongiuro mediante poesia visiva. O anche una lucida visione , fin quando la nuda menzogna non vi splenda attraverso, per citare Burroughs. 
Elettra Stamboulis